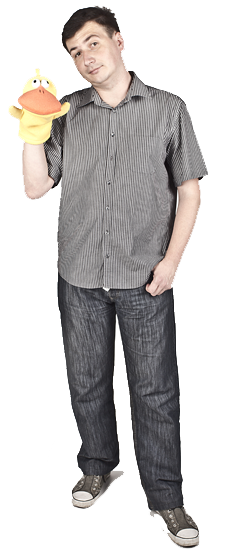 Whenever i need to say few words about myself I use this text a friend of mine wrote couple of years ago about me. I would say it is interesting and funny interpretation of who I am.
Aleksandar Erkalovic is reknown internationally in the new media arts and activist circles for the software he has developed. Used to work in Multimedia institute in Croatia, where he was the lead developer of a popular NGO web publishing system (TamTam), Aleksander has a broad spectrum of programming experience having worked on many projects from multiplayer games, library software, financial applications, artistic projects, web site analysis applications, and building systems for managing domain registration. Unsurprisingly, he is fluent in many computer languages and technologies. So fluent he managed to pretend for 4 years to be consultant for IBM Informix database. The only remaining memory of his corporate time are many IBM certificates which made his parents proud.
Aleksanders artistic collaborations, as well as being extensively exhibited internationally, have won many awards. Some of the most recent awards include : Mailcircles: YOUNG GUNS 5 – ART DIRECTORS CLUB NY, Usa (2006.) SiriVrhnje: Golden Heel for Best in Interactive – MAGDALENA, Slovenia (2005.)Golden Bra for Best Website – MAGDALENA, Slovenia (2005.)
Aleksander also organises creative and educative workshops directed to young people, experts, and amateurs that are interested in the software he has developed and free software in general.