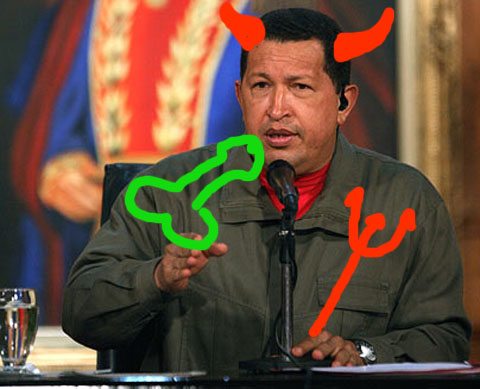 Nadam se da dok u javnosti sa drugom Hugom Chavezom razmjenjuje knjige dragi Barack Hussein Obama smišlja neki malo bolje organiziraniji puč protiv tog retarda(od onih do sad). Naime, koliko god imali simpatija prema drugu Hugi mislim da je ipak došlo vrijeme da se tog klauna smijeni (neću spominjati jače riječi u režiji "Powered by CIA" revolucija).
Kao što ste i sami vidjeli "Justice Minister Tareck El Aissami" iliti dupelizac u "vladi" druga Huge je zabranio "Family Guy". Slizali se sa drugovima Rusima u zadnje vrijeme pa krenuli za njima i njihovom bitkom sa "South Parkom". Nije ovo drugovima revolucionerima prvi crtić koji je zapeo za oko. Ne… prošle godine su im naravno zasmetali Simpsonovi. Valjda jedina skupina homo sapiensa u ovom dijelu svemira koja 20-etu sezonu Simpsonovih uopće i gleda.
Drugovima u Venecueli je naime zasmetala epizoda u kojoj Brian (pas) pokreće kampanju za legalizaciju marihuane. Zanimljivo je da drugovima nije zasmetala epizoda u kojoj se Brian (pas) kao službeni policijski pas za otkrivanje droga navukao na kokain ("Thin white line"). Mislim, šta bi kokain ikome smetao. Drug Hugo svake godine obrne 220 tona kokaina kroz svoju malu prčiju. Suradnja sa partnerima iz Kolumbije. Import – Export. Mislim svašta, što bi to nekome smetalo uopće što dvije latino američke države surađuju na gospodarskom planu. Naravno, bez uplitanja zlih imperijalističkih Amera.
Problem venecuelanskog društva je u psu koji priča (Brian) i njegovom malom homoseksualnom prijatelju (Stewie). Go Venezuela! Živio drug Hugo i sva rodbina koju je zaposlio!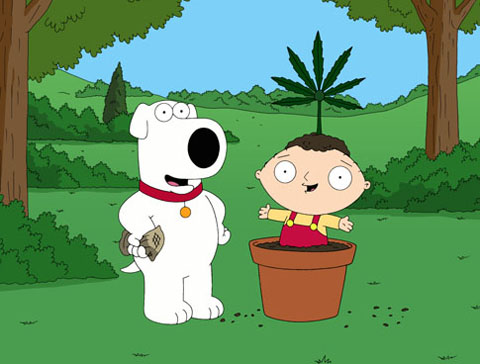 Mislim da ne treba spominjati da sam najveći ljubitelj Family Guya u ovom dijelu centralne i balkanske Evrope. Pa, za vašu zabave.. evo (ne baš najbolje kvalitete) dijela epizode koji je zasmetao drugu "bum si kupil od Rusa rakete od para koje zaradim dilajući drogu za Ameriku i Evropu pa ću burazu dati da to obavi preko svoje off shore kompanije" Chavezu.