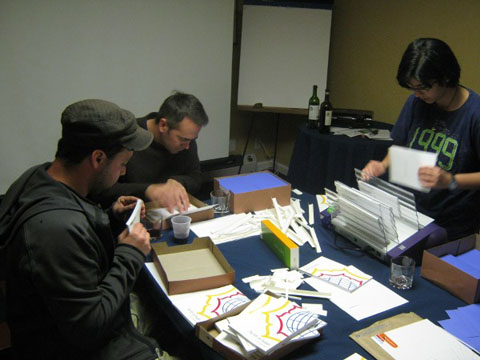 Gdje to treba glasati ?
Transmediale je u suradnji sa Mozillom najavio Open Web Award 2011. Pročitajte više na website-u o čemu se radi.
Flossmanuals su uključeni sa projektom Booki. Ne trebam pričati koliko ću biti sretan kad bi glasali za nas i pomogli nam da se dokopamo 5000 EUR-a nagrade i vječne slave!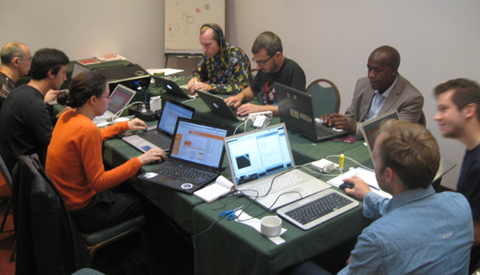 Što je Booki ?
Booki je naziv naše nove platforme za jednostavno i brzo objavljivanje knjiga. To uključuje softwarea koji služi za multiuser online editiranje knjiga, publish-anje knjiga u različite formate, importanje sadržaja sa drugih platformi itd… Osim samog software (platforme) to uključuje i Book sprintove koje organiziramo, a od skoro i kombi. Kombi? Oh da… Kombi sa opremom za printanje i uvezivanje koji je u stanju doći i razveseliti vaše lokalno događanje!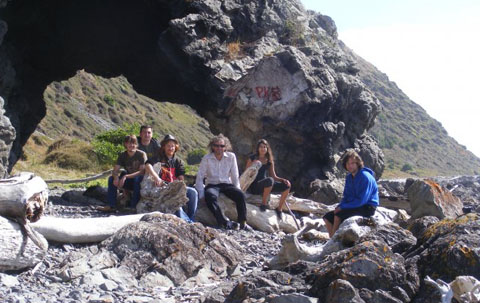 Zašto bi glasao/la za Booki?
Postoji nekoliko razloga zašto bi mogli glasati za nas!
Prvo razlog je što smo vam mi baš super! Super vam je ekipa uključena u projekt, super vam je ekipa koja je odlučila koristiti naš sustav za svoje projekte,… Npr. ekipa kao što je Arctic Perspective Initiative (http://arcticperspective.org) koji rade na knjizi o preživljavanju u Artiškim uvjetima, Thunderbird / Inkscape / Processing / CimCRM / Blender / Command line / OLPC i ostali manuali, ekipe koja skuplja folk priče o uzgajanju biljki, itd. Super vam je ekipa koja odvaja ono malo slobodnog vremena od svog posla i obitelji da potroši na stvari do kojih im je stalo, a vjerujte mi, takvih je dosta uključeno u projekt i stvari koje se dešavaju oko projekta. Oh… kako bi im samo Vas glas puno značio 🙂
Drugi razlog je što bi svaki vaš glas mene malo trgnuo i natjerao da mrdnem guzicu i više radim na projektu. U zadnje vrijeme sam se fino ulijenio. Što je naravno velika šteta jer se radi o jednom od najzanimljivijih projekata u mom dosadašnjem zivotu. Pa ako mislite da će Vaš glas pomoći da mrdnem guzicu od besmislenog komercijalnog posla koji ne pruža ništa osim stalnog prihoda, nemojte se previše sramiti da glasate za nas!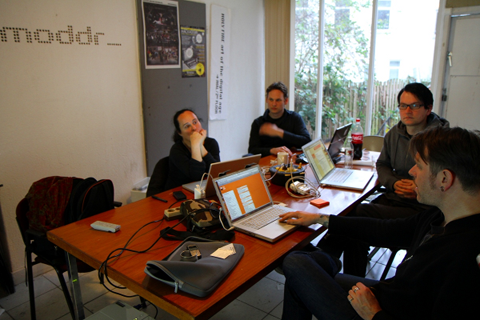 Kako glasati ?
Ako ste došli do ovog paragrafa, neće vam biti onda teško ni da se registrirate na websiteu i glasate za nas! Znam … znam.. ali tako stvari stoje 🙂
Prvo se registrirajte:
http://www.drumbeat.org/user/register
I onda glasajte za nas:
http://www.drumbeat.org/project/open-web-publishing
Hvala od mene i cijelog tima!