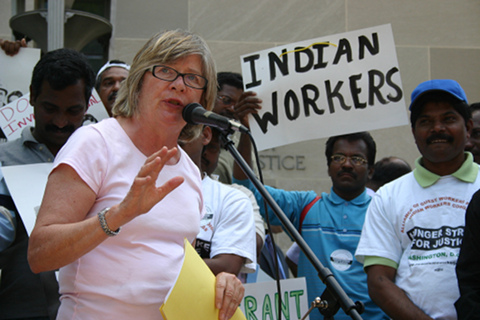 Recikliram neki prastari post sa starog sitea. Slučajno ga se sjetio nakon neke rasprave u uredu o radnicima u Indiji.
Evo… prisjetio sam se jednog mog starog biznis plana koji sam predložio preko mailing liste core teamu Multimedijalnog instituta…. Na žalost, ovaj prijedlog je brzo bio odbačen. U biti, ne da je bio odbačen nego nije stavljen ni u razmatranje…. Jer eto… kaj Aco zna.
Tekst maila slijedi…. Mail je odgovor na neku prepisku od prije (i pun je referenci na svakojaka izdrkavanja ko šipak koštica) a odnosi se na problem velike količine SPAM-a u mailboxu i nesposobnosti da se isti rješi.
Indian over IP
npr bilo bi zanimljivo (s obzirom da imamo poznanstva i iskustva iz indije) da za native english speakere ponudi mi2lab rjesenje gdje bi mogao unajmiti jednog indijca koji bi ti browsao kroz mail (shto je vishe nego potrebno kad je omjer 1:100) i cistio od SPAMa, porazbacivao po mailboxima i bio u stanju odgovarati na neke jednostavnije mailove (to bi bio neki extension koji bi bio u par paketa /u zavisnosti od indijanceve pismenosti/ i dodatno bi se placao). to bih ja nazvao IoIP (Indian over IP). zvuci podosta kao VoIP (voice over ip) koji je sad pomalo i neki buzzword i mislim da bi to ljudi popasli.
znam… sigurno mislite, a kako cemo mi s njima komunicirati u dalekoj indiji! naravno, uz blagodati jednog od dragih finskih proizvoda (osim nokije) IRC-a! kanal.. zna se #mi2india. indijci su siromasni ljudi, ali bogati duhom i zeljni znanja i novih tehnologija tako da ce najvjerovatnije koristiti Linux u svom radu. ako si nabave one laptope od $100 necemo im cak morati ni opremu placati. naravno, software koji ce koristiti kod prevodjenja mailova je tamtam. to mi bash lici na neki moguci novi feature tamtam-a… ono veza… mail <-> web <-> tagovi. da… indijac bi za vas svaki mail i tagirao, a kako tamtam ima podrsku za tagove to bi se sve prikazalo i kao tag cloud, a kako ima podrsku i za rss onda bi ti cijeli mail (sa tagovima i svime) mogao pratiti i preko nekog aggregatora. kako tamtam ima podrsku i za flash mogao bi se iskoristiti onaj linin rad mailcircles (shto sam s njom radio) za vizualnu reprezentaciju inbox-a. zvuci kao san?! ni priblizno… zamislite dobijete neki attachment preko maila, Gupta ga skine za tebe, odarhivira i isproba unutar nekih windowsa pod vmwareom da nema kakovih virusa ili trojanaca…da… sky is the limit!
sad sigurno emina pita… a kud da ti ja to apliciram aco! indijska ambasada draga moja…. neki pakt za razvoj azije… regionalni klabcer?! a ako ne prodje idemo na pakistansko trziste (malo nezgodnija situacija) ali otvaraju nam se novi izvori financiranja… i da.. da se seka ne pocne fatati za glavu "pa ko ce voditi financije za tih milijardu indijaca…." mislim da bi ih za pocetak mogli jedno 5-10 zaposliti. na probni rok 🙂