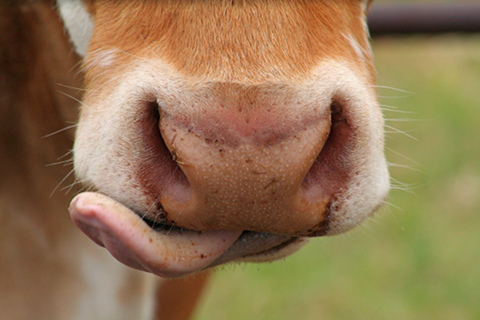 Ostatak sam dio tjedna mislio ostaviti Franju malo po strani ali toliko je ljudi davilo da ne mogu ništa sa bombama da sam jednostavno morao dodati neku eksplozivnu funkcionalnost. Daklem, dobro ste čuli, bomba nešto radi. Probajte pogoditi kravu i vidite što će se dogoditi!
https://www.binarni.net/projects/franjo/
Jedna od stvari koju sam (ali svjesno pa mi se oprašta) napravio loše je što se svaki dinamički objekat na ekranu pomiče na svoj način imajući neku svoju internu reprezentaciju trenutne lokacije. Sad sam sa bombom i kravicom vidio otprilike što će mi trebati i kod ostalih objekata pa ću to sve napraviti na jednak način. To je u biti smetalo bombi, avionu i oblaku da se ponašaju, padaju ili putuju na pametniji način. Ono što slijedeće očigledno dolazi je collision detection pa ćete moći sa avionom i da se zabijete u zemlju. Da, da.. napokon!
S obzirom da se timer opali 100 puta u sekundi najveći mogući FPS u igrici je trenutno 100. Zanimljivo je da mi 100fps-a daje jedino Konqueror na Linuxu. Safari je slijedeći sa nekih 93, Firefox je na 70-90 (ovisi o kompu), Opera 9.6x je na nekih 30. Sudeći po nekim brojevima što su mi Ognjen, Goran i Marcell poslali to su neki podaci koje i ostali dobivaju.
Eto, go krava for now!